Chicago: My Kind of Town
Chicago Means Business – And Fun, Too!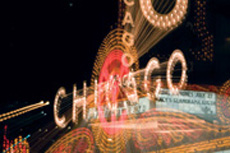 Chicago has been a place where people come together for business ever since the fur traders first settled there in the 18th century. It's still America's #1 destination for overnight business trips.
It's not only because Chicago is the crossroads of the nation and the world, easily and affordably accessible from any spot on the planet, it's also the work ethic of the people in  the city that works, including those helpful folks at McCormick Place who, like the NECA Show planners, go all out to make sure NECA 2008 Chicago is a productive, rewarding experience for all participants. Read More. (Or get started!)
No doubt about it: You're going to learn something in Chicago. And you're going to enjoy learning it!
The vibrant, varied architecture alone can make a simple stroll – or a ride on the EL – a journey of exploration. There are treasures to be found in such diverse neighborhoods as Hyde Park, Pullman Historic District, Near South Side, Chinatown, Pilsen, Little Italy, Printers Row/Grant Park, The Loop, North Michigan Avenue/Oak Street, and beyond.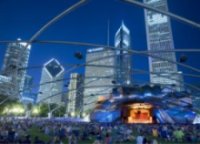 Aside from incredible architecture, Chicago boasts cosmopolitan culture as well as scenic lakefront beauty. It's the ideal place to bring the kids and to spend a little extra time. Must-see attractions range from historic Navy Pier and brand-new Millennium Park to Lincoln Park Zoo and world-renowned museums, with the Field Museum of Natural History, Shedd Aquarium and Adler Planetarium all centrally located and the Chicago Institute of Art just up the street.
If you're looking for exciting nightlife, you can catch live blues and jazz in eclectic nightclubs all over town. The city also offers more than 200 theaters, showcasing Broadway musicals, award-winning drama, and hilarious improvisational comedy.
If shopping is your passion, you're in luck. The Magnificent Mile, one of the world's great shopping boulevards, is just steps from downtown hotels, as are chic shops on Oak Street and the historic department stores on State Street.
And, if food's the thing, note that Chicago has been called  America's Best City for Dining" by the National Restaurant Association. Its 5500+ restaurants feature everything from prime steakhouses to the famous deep-dish pizza that bears the city's name and every imaginable ethnic cuisine.
Chicago means business. But, it's also a city pulsating with fun things to see and do!
Chicago Trivia
The first automobile race in the U.S. was held on a track from Chicago to Evanston. The average speed was 7½ miles per hour.